Contact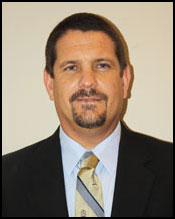 Position:

South Georgia, South Alabama, Florida Panhandle
Address

203 Woodgate Drive

Perry

FL

32348

USA

Email

This email address is being protected from spambots. You need JavaScript enabled to view it.

Phone

(800) 225-5870

Fax

(800) 254-9780

Website
Download information as:
vCard
Miscellaneous Information
Miscellaneous Information

Clint attended Valdosta State University. He joined Murski Breeding Sales in 2012 after 20 years in the outdoor industry. Clint covers Georgia, South Carolina and the Florida Panhandle area. He received the "2015 ZEISS Salesman of the Year Award".

Clint has two daughters. He enjoys hunting, fishing, and football.