Company Officials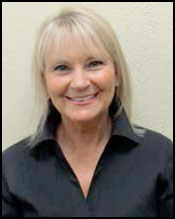 Amanda Murski
Chairman of the Board
Dallas, TX, USA
Phone: (800) 225-5870
Fax: (214) 631-5950
In 2003 Ray and Mandy Murski became partners in life and in business. Prior to joining Murski Breeding Sales, Mandy had worked in business management for over twenty years in the sporting goods industry. She is an avid sportsman and has hunted and fished all her life. In 2005 she started and completed her Wild Turkey Grand Slam and then her World Slam in 2017.  In 2007, she and Ray were recognized by the Texas Wild life Association as the first husband and wife team to complete the Texas Slam. She serves on the Texas Freshwater Fishing Hall of Fame Committee. 
Mandy loves spending time with her daughter, hunting, fishing, and cooking.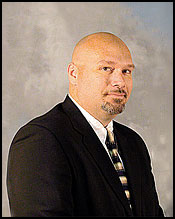 Matt Breeding
President
Dallas, TX, USA
Phone: (800) 225-5870
Fax: (214) 631-5950
Matt attended the University of Louisville. He joined the Bliss Murski Sales force in 1994. He received Salesman of the Year awards every year up until the time he was asked to move to the Dallas home office and become part of the management team as General Manager in 1999.
In 2004, Ray Murski recognized Matt's contribution to the outstanding success of Bliss Murski Sales by making Matt President of the company and changing the business name to Murski Breeding Sales Co., Inc. Matt was named Chief Executive Officer in 2013. As President and CEO of Murski Breeding Sales, Matt retains management responsibility for all aspects of the business.
Matt is married with two daughters. He enjoys time with his family, hunting, fishing and basketball.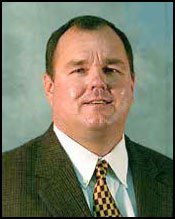 John Barns
Consultant, Strike King Lure Company)
Dallas, TX, USA
Phone: (800) 225-5870
Fax: (214) 631-5950
John is a graduate of Highland Park High School in Dallas. In 1985 he received his BA in Economics from Stanford University. John joined Murski Breeding Sales in 1986 as the Fishing Tackle Sales Manager.  He was owner and President of Strike King Lure Company and currently holds the role as Strike King Consultant.   John has been and continues to be an instrumental part of the Murski Breeding Sales management team.
John is married and has a daughter and a son. He enjoys spending time with his family, fishing, hunting, and all sports.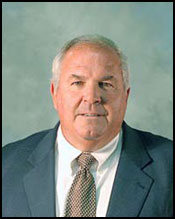 John D. Keith
Regional Sales Manager, Northeast
Dublin, OH, USA
Phone: (614) 761-1234
Fax: (614) 761-2291
John is a graduate of Florida State University with a B.S. in Business Administration. He owned J.D. Keith Company for over 30 years and in 2004 merged with Murski Breeding Sales Co. John has been a distinguished leader in the industry in the industry for 42 years, earning him numerous Sales Agency of the Year awards, President's Council awards, and Sales Rep of the Year awards. His sales experience and management skills are invaluable to MBS and to the success of the Northeast. He retains management responsibilities for all major accounts in his territory.
John is married and has one son. He enjoys fishing and golf.