Contact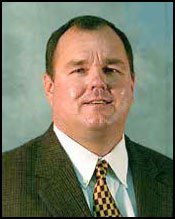 Position:

Consultant
Address

9212 Chancellor Row

Dallas

TX

75247-5325

USA

Email

This email address is being protected from spambots. You need JavaScript enabled to view it.

Phone

(800) 225-5870

Fax

(214) 631-5950

Website
Download information as:
vCard
Miscellaneous Information
Miscellaneous Information

John is a graduate of Highland Park High School in Dallas. In 1985 he received his BA in Economics from Stanford University. John joined Murski Breeding Sales in 1986 as the Fishing Tackle Sales Manager.  He was owner and President of Strike King Lure Company and currently holds the role as Strike King Consultant.   John has been and continues to be an instrumental part of the Murski Breeding Sales management team.

John is married and has a daughter and a son. He enjoys spending time with his family, fishing, hunting, and all sports.