Contact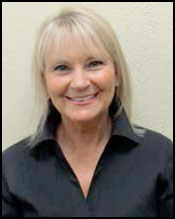 Position:

Chairman of the Board
Address

9212 Chancellor Row

Dallas

TX

75247-5325

USA

Email

This email address is being protected from spambots. You need JavaScript enabled to view it.

Phone

(800) 225-5870

Fax

(214) 631-5950

Website
Download information as:
vCard
Miscellaneous Information
Miscellaneous Information

In 2003 Ray and Mandy Murski became partners in life and in business. Prior to joining Murski Breeding Sales, Mandy had worked in business management for over twenty years in the sporting goods industry. She is an avid sportsman and has hunted and fished all her life. In 2005 she started and completed her Wild Turkey Grand Slam. In 2016 her Royal Slam and in 2017 achieved her World Slam.  In 2007, she and Ray were recognized by the Texas Wild life Association as the first husband and wife team to complete the Texas Slam. She serves on the Texas Freshwater Fishing Hall of Fame Committee. 

Mandy loves spending time with her daughter, hunting, fishing, and cooking.